striped
My hometown, Helsinki, Finland, doesn't have many abandoned buildings. This is a growing city, and since the centre is right on the seashore, it can only grow in one direction. Land is therefore expensive and little-used buildings are quickly torn down to make room for more profitable ones. Anyhow, there is an area quite near the central parts of Helsinki, called Kruunuvuori, that has long been the subject of dispute between the city and the private owner of the area. And for decades, while the negotiations went on, the hundred-year-old villas just sat there, unmaintained, only inhabited by animals or the occasional homeless person.
Now, the disputing parties have finally come to an agreement. The city will purchase the area and develop it as a park. But this comes too late for most of the villas; possibly a few of them can be saved, but most of them definitely can't.
Last weekend, I made a trip to the Kruunuvuori area to take a look at what will soon not be there any more.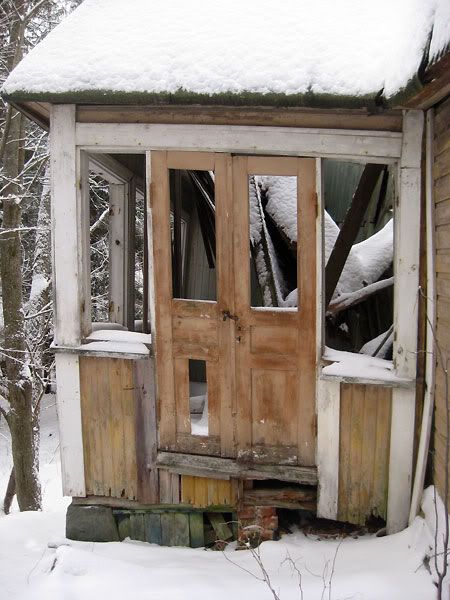 ( Many more! )