striped posting in

abandoned
Below are some pictures I took at Nousiainen, western Finland, in February.
A warehouse or workshop of some sort. A lot of the windows were broken, and there was an assortment of abandoned-looking cars parked in front of it.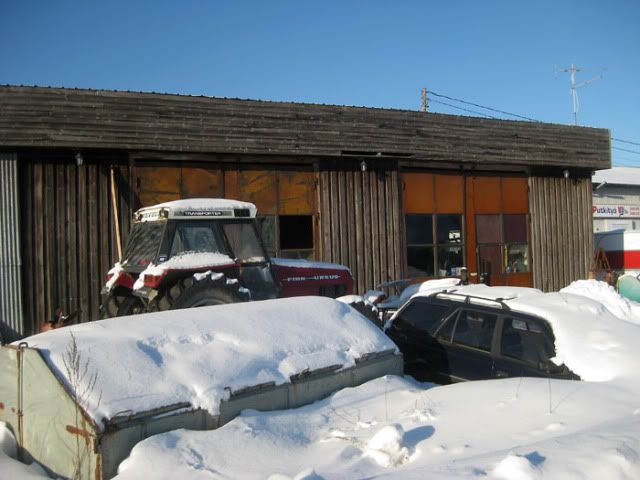 The tractor looked usable, but the car probably won't run again.
Another building, and more cars.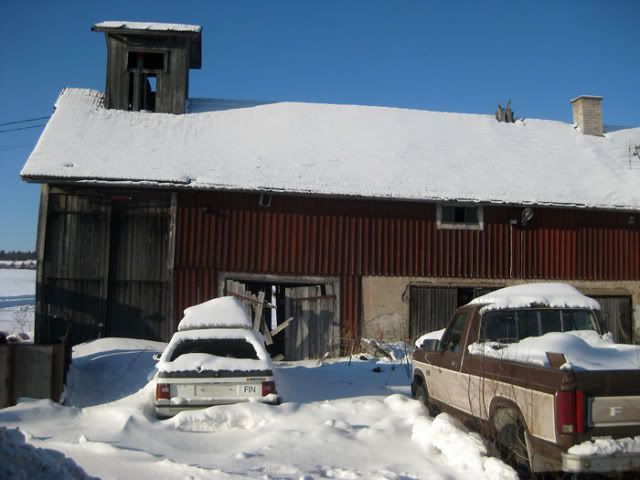 I didn't dare to take a closer look, because despite the bad repair of the buildings, both of these places were apparently on someone's private property.
Closeup of a structure on the roof. (What is it?)
Some of the landscape in Nousiainen at around sunset, just to give you a context to these pics.